Looking for something different to celebrate a special occasion?
Try this beautifully handcrafted dress,featuring genuine ostrich feather and hand-sewn decorative gems,the dress was made with such detailed patterns that demonstrates the quality of draftsmanship,it was made with figure-hugging spandex fabric to create a sensational silhouette , embroidered sparky sequins adds glamorous and festive vibes.
This dress is perfect for a cocktail party or prom or as stage performance dress.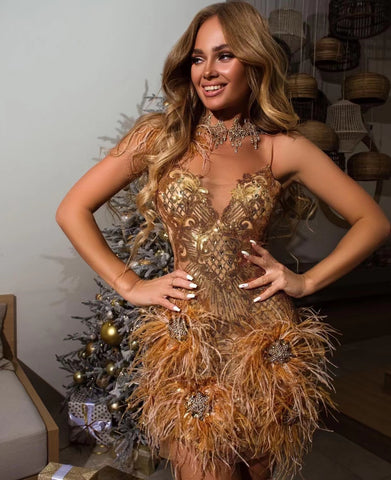 ---